Pure wellness
Because there is always time to relax when there is actually no time to relax. Even small relaxation units are of great benefit and should be spread evenly throughout the day. Our hotel's own Mediterranean-style wellness area is particularly sustainable and perfect for recovering after a strenuous journey or an intensive day of work in the conference room.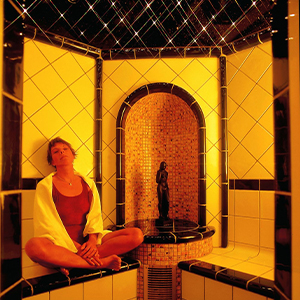 Look forward to a Finnish sauna, a steam bath, experience showers, a weight room and a relaxation room.
Enjoy the time and let yourself be pampered by water and warmth.